---

Learn more about ScotiaConnect®

Whether you're just getting started on ScotiaConnect Digital banking or an expert user, our resource page is available to support your training needs. You will find Webinars, Tutorial Videos, Downloadable Reference documents and a Knowledge Base of frequently asked questions. All the support you need to get the most from ScotiaConnect.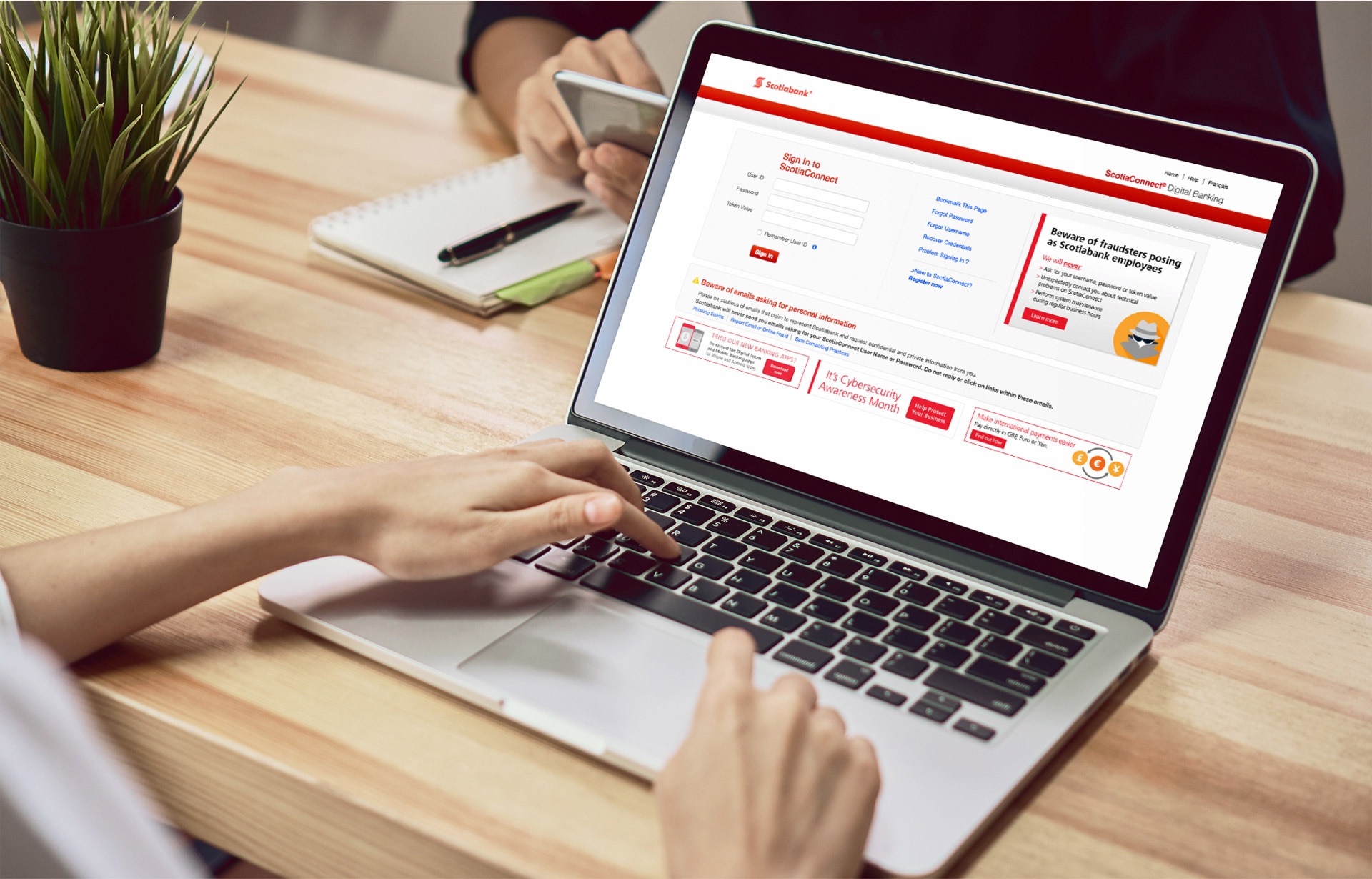 We provide you this content to help you use our products and services more easily. By using this content, you agree that the terms of service, as well as our respective obligations are those indicated in the agreement(s) that apply to the product or service in question.